Microshading is a semi-permanent makeup technique that has become increasingly popular with women looking to enhance their eyebrows. The procedure is performed by a trained professional and offers a long-lasting, natural-looking solution for those who want fuller, more defined brows. While the benefits are undeniable, it is important to consider the pros and cons before making the decision to try it. This article will explore the advantages and disadvantages of professionally done Microshading, so you can decide if it is the right choice for you.
What is Brow Microshading?
Not to be confused with Microbladingor Micrograyling. Also known as the "Powder Brows," is a cosmetic tattooing procedure that gives your eyebrows a gradient-like look using tiny dots to fill in sparse areas. If you have heard of Microbladingyou are probably wondering how they differ. The only difference is that shading means making small dots while blading means making hair-like strokes.
So instead of getting a look that comprises individual hairs, you get a shaded effect that looks like you powdered your brows. You can opt for the shading effect alone, but combining it with Microblading gives a more personalized look. It is called "Micrograyling."
Benefits of Microshading
Wondering if it's the right choice for a beautiful appearance? Here are some benefits:
It gives thin brows a fuller look
It gives the eyebrows a structured and made-up look
Results last for up to 3 years
You don't have to do your brows every day
They're waterproof and don't fade
You are ready and prepared for events almost instantly.
What is the difference between Microblading, Microshading, and Micrograyling?
Microblading: Hair-to-hair effect
Microshading: Shaded/Powdered effect

Micrograyling

: Combined effect of hair-on-hair and shading/powdering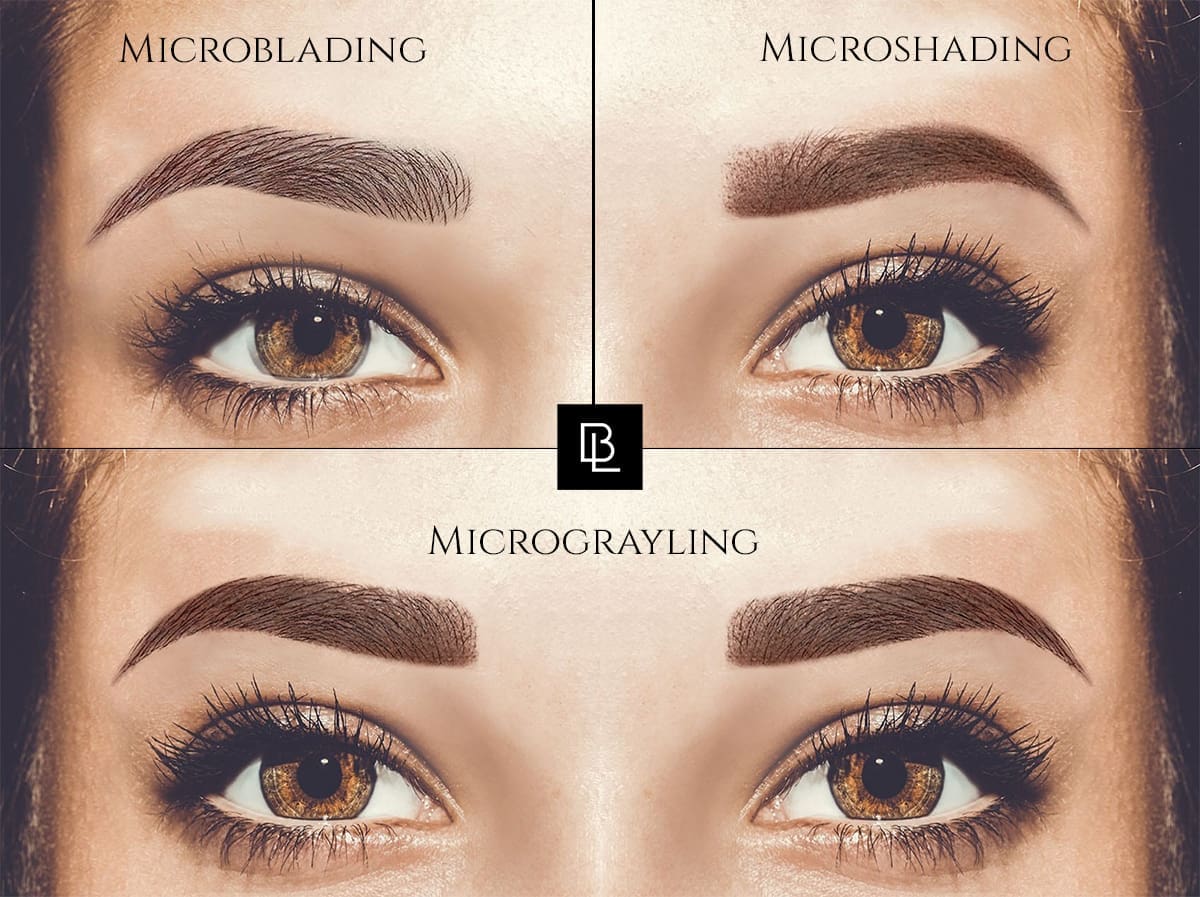 What You Can Expect in a Session
Before the session, you must consult a professional aesthetician to discuss things you should take care of before the procedure. They will advise you to avoid alcohol, sun exposure, caffeine, and specific medication a day before the session. You should also avoid waxing or tweezing the face and wear comfortable clothes for the session.
Here's how a session typically goes:
You'll have to fill out a consent form, which goes over the process and asks questions about your health (like if you have any health conditions or take any medications). This allows the salon to determine if Microshading natural brows suit you.
In a consultation, the aesthetician will measure your brows and outline your new brows using a pencil. They'll ask you if the shape meets your standards and discuss color options.
• After deciding on the shape and color, they'll apply a numbing cream to the area, leaving it on for half an hour.
• During the process, your aesthetician uses a special pen to insert pigment into the outer layer of skin, making small dots to fill the outline. You only experience a slight pinch when the pen injects pigment into the skin.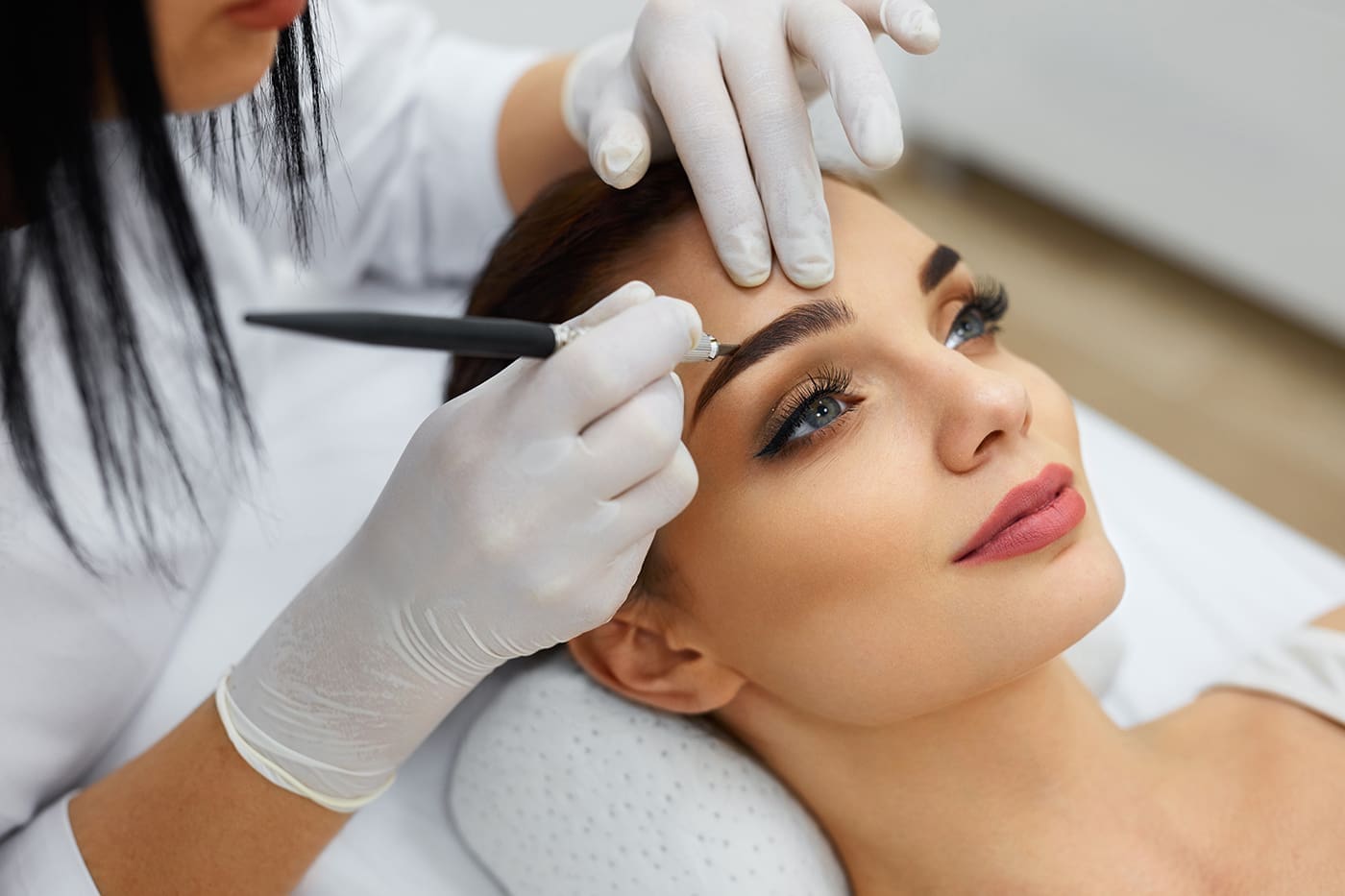 The Healing Process
Unlike microblading, much of the Microshading healing process takes place in the first two weeks. Here's what you can expect in the two weeks after the procedure:
Days 1 and 2
Soon after the treatment, you'll notice some swelling and redness. Not to mention, your brows may look very dark, but this is natural.
Days 3 and 4
By day 3, a Microshading healing scab will start forming over each brow. If you feel any itching, use the ointment your aesthetician prescribes.
Day 5 to 7
The scabs will flake and fall off. Make sure you don't peel the scabs, as you also risk pulling out pigment.
Day 8 to 10
After the scabs start flaking and falling off, the color may seem very light, but don't worry; it will come back. The skin may start to peel, but this is normal, so keep up your aftercare routine as usual.
Day 10 to 45
The peeling will stop by the end of the second week, and the color will start coming back. You should wait six weeks after your session to go back for a touchup and fix any missing spots.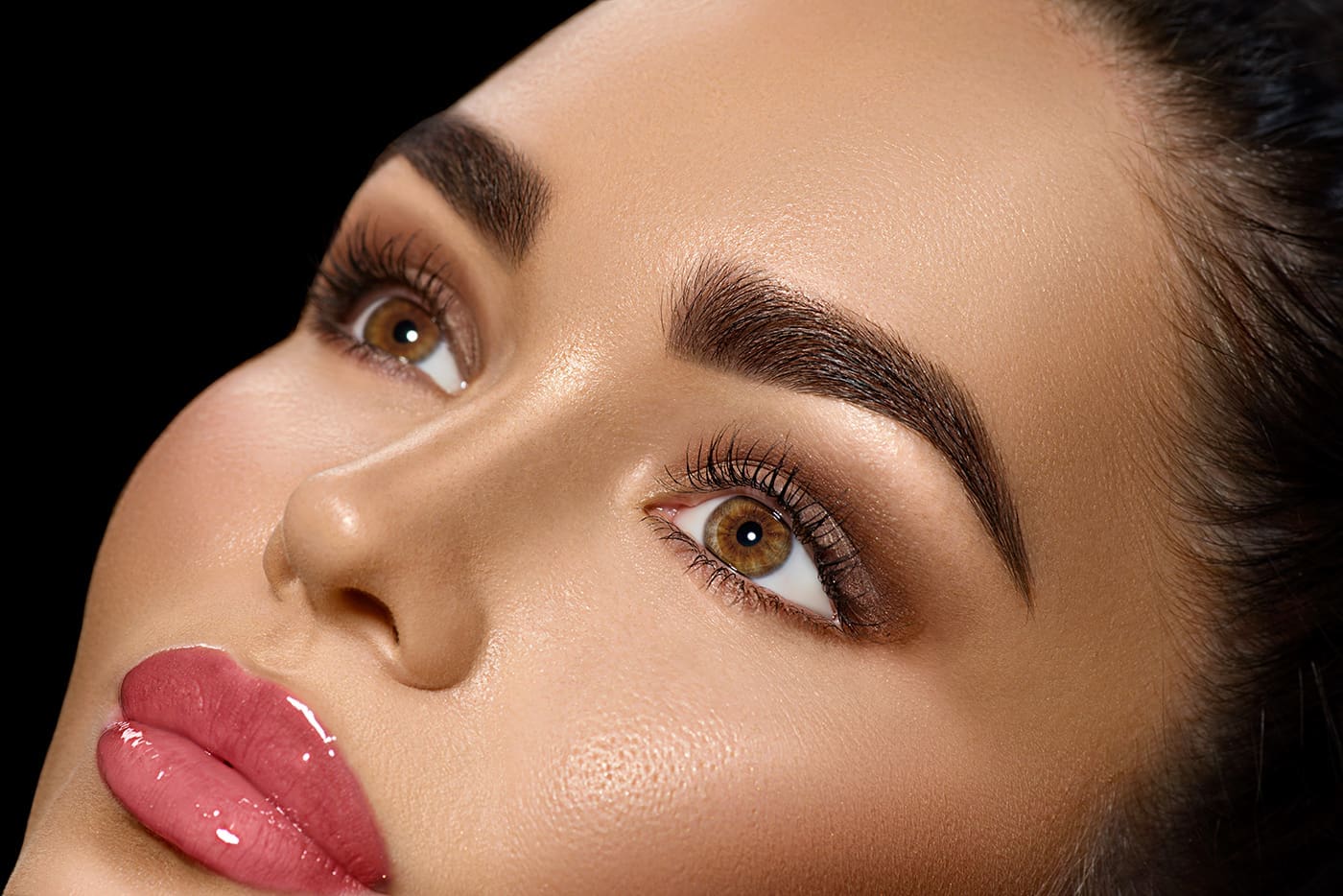 Choosing The Right Salon
Many women are opting for permanent makeup techniques like Microshading to enhance their facial features, so many salons are offering the service to meet demand. But choosing the best one is tricky when there are so many salons. Here's how you can choose the right salon for you:
Experience: The brows can make or break your entire look so that the slightest error can lead to patchy or asymmetrical brows. You should approach an experienced professional to get flawless results.
Hygiene Standards: The special equipment used to make the fine dots penetrates the skin to inject pigment, so it's crucial that your specialist uses sterilized tools. Visit the salon before scheduling an appointment to see that equipment and hygiene conditions meet high standards.
Social Media Presence: If a salon offers impeccable quality, it's bound to have an excellent reputation. When you're considering a particular salon, check out its social media accounts to see Microshading eyebrow before/after pictures.
Customer Reviews: Visit the salon's website and business page on Google to see its Microshading eyebrow reviews.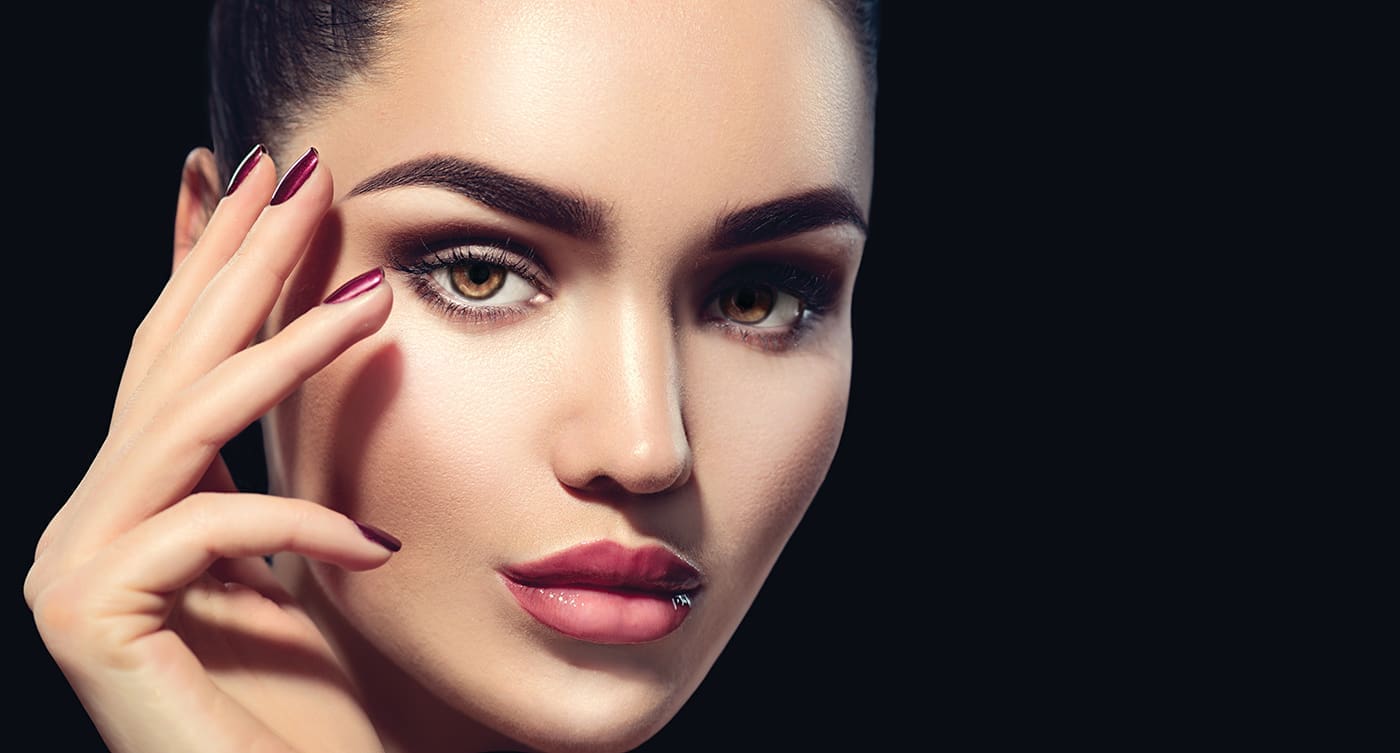 What to do when Microshading is too dark at the beginning?
It is very common for your eyebrows to appear very dark after an appointment, but the color tends to soften by about 30-40% over the next two weeks
Is Microshading dangerous?
It's a safe procedure with few side effects and risks of scarring. As long as your artist uses sterilized equipment, approved pigments, and has an impeccable knowledge of the technique, you have nothing to worry about.
What is the average Microshading price?
Microshading eyebrows price usually falls between $300 and $1000, but it can vary based on factors like the salon's location, the equipment, and whether the cost covers touchups.
Will I have to touch up a Microshading?
After your brows fully heal, you'll need to go for a touchup to fill in empty spaces.
Is Microshading better than Microblading?
Both methods are effective in obtaining well-defined and beautiful eyebrows, but microshading is suitable for all skin types, unlike microblading which is not suitable for oily skin.
Conclusion
In conclusion, Microshading is a popular semi-permanent makeup technique that offers a natural-looking solution for those seeking fuller, more defined brows. The procedure is performed by a qualified professional and can take up to two years. The benefits are many, including the ability to save time on your daily makeup routine and the increased confidence that comes with symmetrical, well-defined eyebrows. As always, it is recommended that you consult a professional and do your own research before making a decision. To know more about the process and Microshading evolution, be part of the discussion on our dedicated forum for Microshading.