From Instagram and TikTok to Facebook and YouTube, beautiful brows are having a moment. It's no secret that a complete makeup routine requiring you to do your eyes, lips, face, and brows can take up much time. Not to mention, features that need thorough symmetry, such as your eyebrows, can be challenging to style without the right skills. That's why many people use microblading eyebrows to have beautiful, perfect brows 24/7.
But before you say yes to microblading natural brows, it's essential to understand a few things about the technique. Before committing to gorgeous permanent eyebrows, here's what you should know.
What is Microblading?
It is a permanent makeup technique that uses cosmetic tattooing to fill in sparse eyebrows, giving them a fuller look and accentuating their features. It also helps restructure the eyebrows to give them a completely new shape. Unlike regular tattoos, which stay on your body forever, pigment from the microblading process lasts about 2 years. This is because the technique uses comparatively less pigment and different tools from a traditional tattooing procedure to give you natural-looking brows. She uses less intrusive tools than traditional tattooing to give you natural-looking eyebrows.
The Benefits
Wondering if it is the right choice for you? Here are some of its benefits to help you decide:
They look natural and enhance your beauty
You look put-together and ready for parties, meetings, and events
You don't have to spend time doing your brows in the morning
They're waterproof, so you look gorgeous at the pool and on the beach as well
You save money on getting your brows done and other brow products like gels, powders, and brushes
What is the difference between Microblading and Microshading and Micrograyling?
Microblading: hair-by-hair effect
Microshading: Shaded/Powdered effect
Micrograyling: Combined effect of hair-on-hair and shading/powdering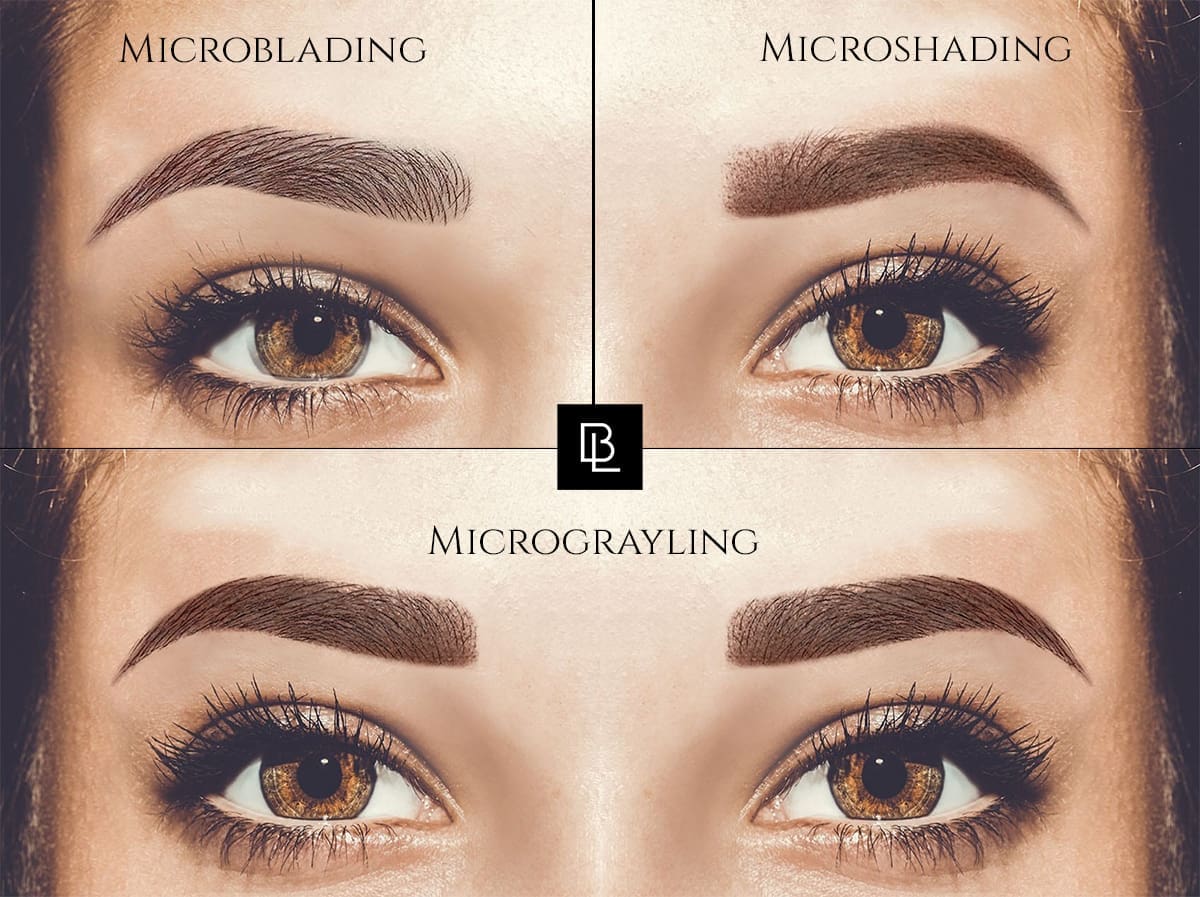 What a Typical Session Feels Like
The procedure will last about 3 hours in serious and professional salon and you will feel some tenderness and swelling after so pick the day of your appointment carefully.
Here's what you can expect at a typical session:
You'll have to spend a couple of minutes filling out a consent form, which explains what the process will include and asks questions about your health. This helps the salon determine if the procedure is appropriate for you.
A half-hour consultation allows you to discuss the main challenges you face when styling your brows and your preferred shape. For instance, some prefer a softer aesthetic, while others want a more seductive look. Your artist will ask you about any medications you take and use a pencil to draw a mock-up of what the final brows will look like. They'll also show you the different colors to choose from so you can decide whether to pick a bold or lighter shade.
• Once you've agreed on the shape and color, your artist will apply a numbing cream and let it sit for around half an hour.
Once the area is numb, you won't experience excessive discomfort. • The process of injecting the ink into the skin has a slight scratching sensation, but it's nothing too severe.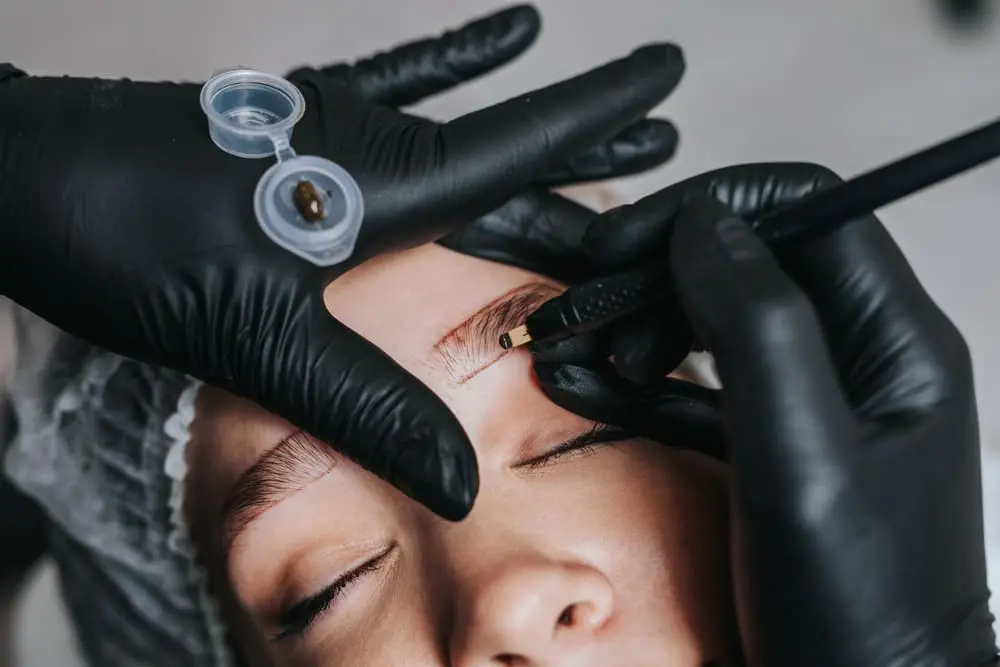 Microblading Healing Process
The healing process after a procedure takes about one month. Here's the microblading evolution you can expect in the first 30 days.
Weeks 1 and 2
The first three days, your brows may seem extra full, and you'll see some swelling, tenderness, and mild bleeding. As the discomfort starts to fade, the skin under your brows will form a microblading healing scrab. This is a sign that your skin is healing.
At the end of the first week, you'll notice the skin flaking, peeling, and forming scabs again. This flaking softens the color, but as your brows heal, the color returns. Avoid picking on the scabs and let them come off naturally. After week 1, the flaking will stop, and the color will come back too.
Weeks 3 and 4
Once your skin stops forming scabs, the color should appear more natural and evenly dispersed through your brows. You'll also start to see individual brow hairs, giving them a feathery look. Once week 4 rolls around, you should stop feeling discomfort, and a softer appearance will replace the bold color and shape. You can visit the salon after a month to ensure that your skin has healed, and your technician can fill up any empty spots.
How To Choose the Right Microblading Salon for You
As the technique gains more and more popularity, new salons are opening up at every corner. With so many to choose from, how do you know if you're approaching the right one? Here's what to consider when choosing a microblading salon.
Experience: Your brows are delicate, so even the slightest mistake can cause asymmetrical brows Hence, it's essential to choose an experienced professional for your procedure.
Hygiene and Quality: The tools penetrate the skin, so maintaining hygiene and using high-quality tools is essential. Visit the salon, or check their website beforehand to ensure that the equipment and hygiene conditions meet industry standards.
Social Media Presence: A salon's reputation will speak for itself. When looking for a reputable salon, check their social media profiles for microblading before/after pictures, so you know what to expect.
Customer Reviews: A salon must have a satisfied customer base if it offers impeccable services. Check out the salon's microblading eyebrow reviews to learn if it's worth your time. If you spot a lot of one-star reviews or an image saying 'microblading failed,' it's a sign that they can't offer high-quality services.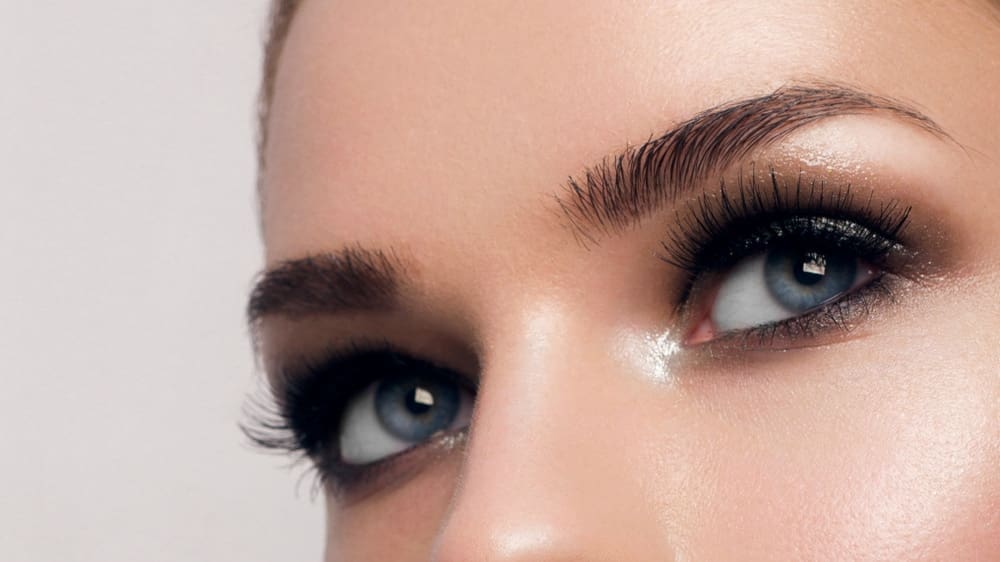 FAQs
Are There Any Risks?
The procedure itself is safe, but if your technician uses unsterilized equipment or water on your skin, it could cause the spread of bacteria or viruses.
Does it Hurt?
While the process does take a few hours to complete, it doesn't hurt. Usually, you'll only feel a slight pinch as the ink is injected.
Is it safe?
As long as your artist uses sterilized equipment and has the proper training and diplomas to carry out the procedure, microblading is a safe way to get well-defined brows.
How Long Does it last?
Usually, your eyebrows can maintain a gorgeous and finished look for 18 to 30 months, depending on how often you visit the salon for a touch-up. Moreover, your lifestyle and skin type also play a role.
How Much Does it Cost?
Microblading price usually falls between $300 € and $1000 Price can depend on various factors like the location of the salon, the tools the artist uses, and whether the cost covers touch-ups.
Conclusion
Microblading eyebrows is a safe and effective way to give your brows a flawless arch and fuller color that lasts for months. As long as you choose the right salon for your brows, you'll get great results and a high-quality standard. If you want to learn more about the procedure, check out the discussion on our dedicated Microblading forum.
Est-ce que le Microblading est risqué ?
La procédure elle-même est sûre, mais si votre artiste utilise du matériel ou de l'eau non stérilisés sur votre peau, cela peut entraîner la propagation de bactéries ou de virus.
Est-ce que le Microblading est douloureux ?
Bien que le processus prenne quelques heures, il n'est pas douloureux. En général, vous ne ressentirez qu'un léger pincement lorsque l'encre est injectée.
Est-ce que le Microbalding est sans danger sans danger ?
Tant que votre artiste utilise un équipement stérilisé et qu'il possède la formation et les diplômes adéquats pour effectuer la prestation, le microblading est un moyen sûr d'obtenir des sourcils bien définis
Combien de temps tient un microblading ?
En général, vos sourcils peuvent conserver un aspect magnifique et fini pendant 18 à 30 mois, en fonction de la fréquence de vos visites au salon pour une retouche. En outre, votre mode de vie et votre type de peau jouent également un rôle.
Combien coûte un Microblading?
Le prix du microblading se situe généralement entre 300 € et 1 000 €. Le prix dépend de plusieurs facteurs tels que la renommée du salon ou de l'artiste, les outils utilisés, l'emplacement du salon, et si le coût couvre les retouches
Conclusion
Le microblading est un moyen sûr et efficace de donner à vos sourcils un arc impeccable et une couleur plus intense qui dure des mois. Tant que vous choisissez le bon salon et la bonne artiste pour vos sourcils, vous obtiendrez d'excellents résultats. Si vous souhaitez en savoir plus sur cette procédure, continuez la discussion sur notre forum dédié au Microblading.