Do you have to wake up every day and put on makeup to look presentable at work or college? You may wonder how amazing it would be if you woke up with your lips, eyes, and eyebrows already done. Well, permanent makeup can turn your dream into reality.
Tattoos are usually the last thing on people's minds regarding makeup. However, cosmetic tattooing has taken shape and gained popularity over the past decade. Permanent makeup is a form of cosmetic tattooing that uses modern micropigmentation techniques.
Permanent makeup allows you to recreate your favorite look for long-term wear. If you keep up with the beauty industry, you've probably heard of makeup techniques like microblading. Well, the possibilities of permanent makeup go beyond eyebrows.
Permanent eyebrow makeup is a popular cosmetic treatment called microblading. It is one of the most common procedures used in permanent eye makeup.
The microblading tool has a blade-like needle that is used to insert pigments under the top layers of the skin. The fine needles of the unique microblading tool form real-looking hairs.
The permanent makeup artist fills in the client's eyebrows with hair-like strokes that mimic natural eyebrow hairs. The technician immediately places the pigment under your skin in strokes that resemble natural eyebrow hairs to create more prominent and realistic eyebrows.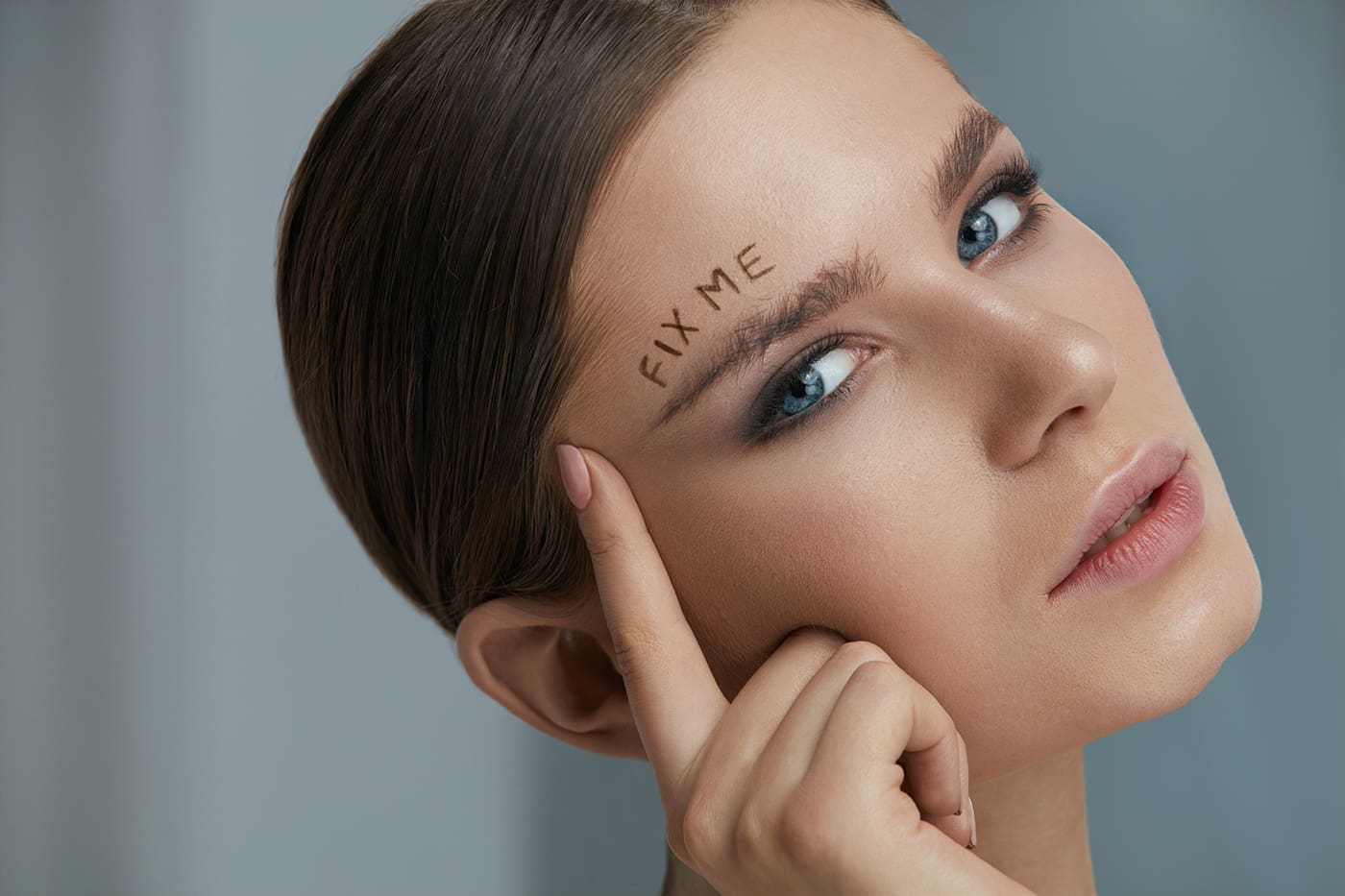 Microblading helps you get gorgeous brows minus the everyday effort....
Read More
Microshading
A professional aesthetician will perform a microshading of your eyebrows to make them up in a semi-permanent way. Another method of cosmetic tattooing creates powdered eyebrows using pigment dots. The technician fills in all the thin areas of the eyebrow with tiny drops of pigmented ink, applied with a dermograph. This procedure gives the contour and fullness of your eyebrows. The result is a more complete set of eyebrows.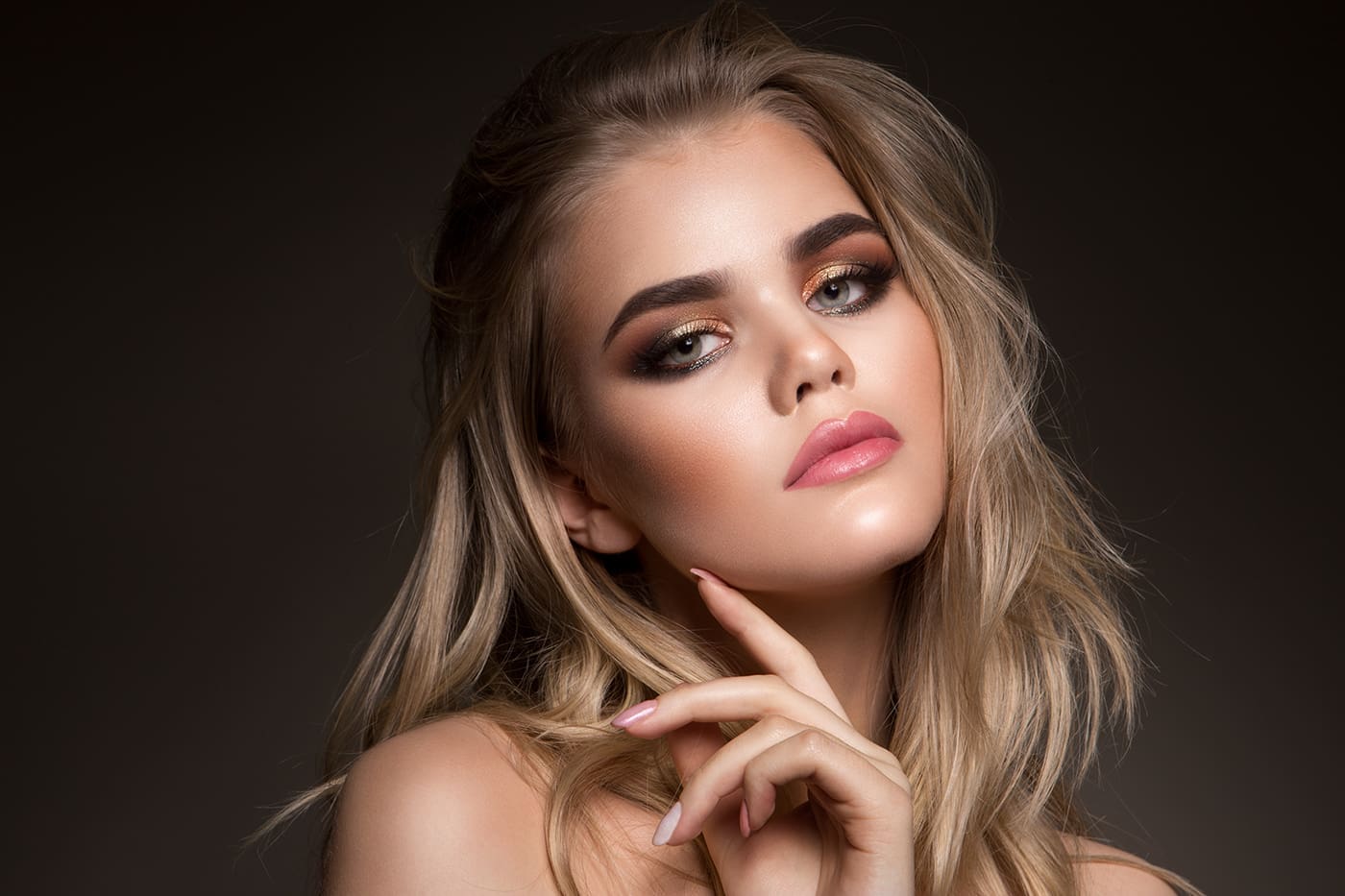 Microshading gives you beautiful brows that last for years. Here's...
Read More
Micrograyling
Micrograyling combines Microblading and Microshading, offering the best of both worlds. As such, this cosmetic tattooing process offers a three-dimensional rendering and shading effect, thanks to the pigment options. This technique also allows you to mix several colors to obtain an interesting gradient.
This permanent makeup procedure allows clients to choose a shade. In the case of Micrograyling, it is possible to mix the primary colors and create a 100% natural shade. In general, clients prefer a shade that resembles their original hair color.
In addition, only a portion of the eyebrow line will be covered by this procedure. The objective is to give a very natural look, only a few small touches of color are necessary to compensate for the pigmentation of the hairless areas that have been removed. Once the procedure is complete, you will have a flawless brow line that will structure your appearance and your entire face.
This method is recommended for clients who only want to fill in sparse areas rather than their full brow line.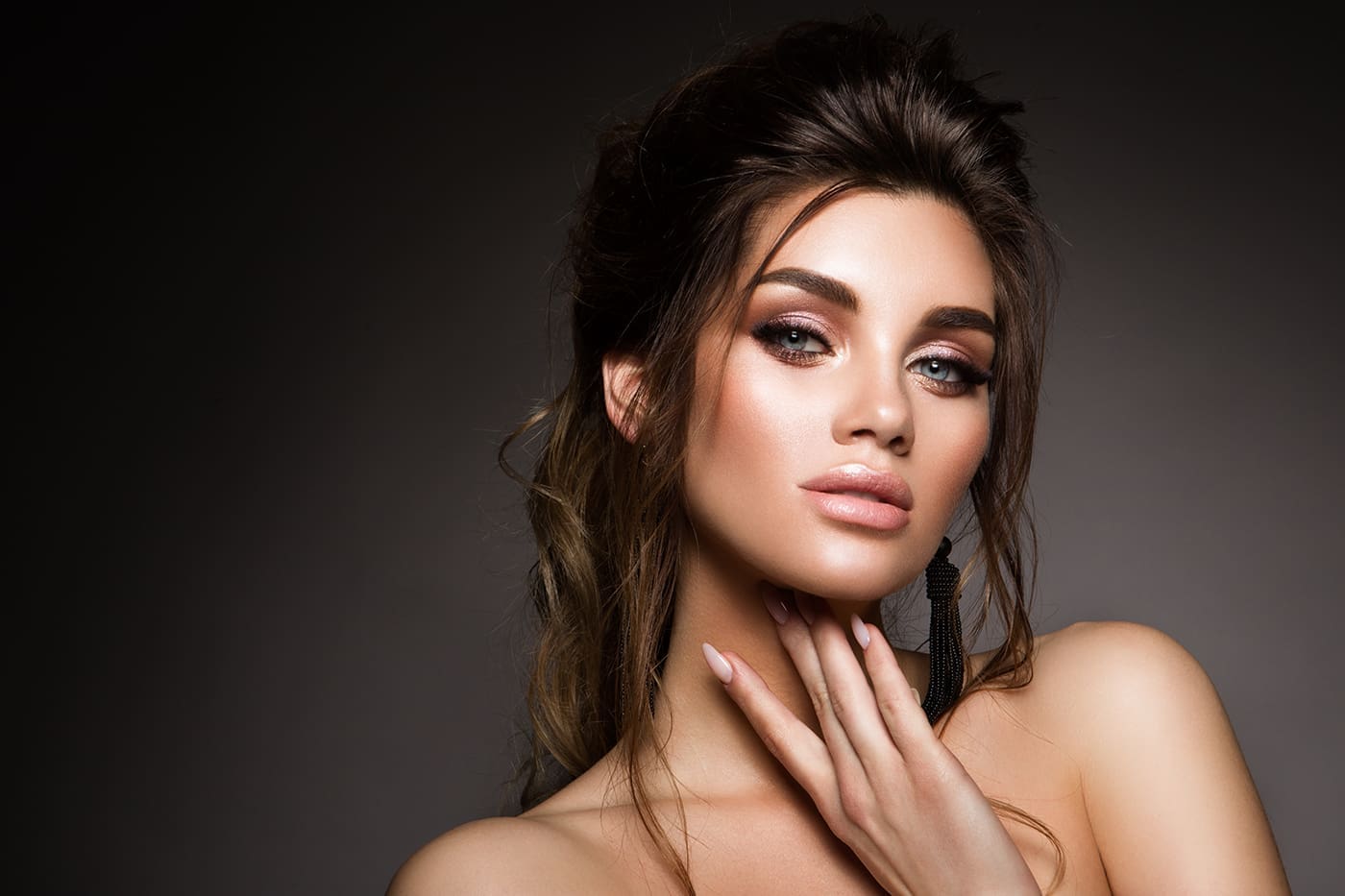 Micrograyling is the latest trend to get flawless brows. Here's...
Read More
Eyebrow lift/ Brow lift
This method, called "eyebrow rolling", consists of grooming and brushing your eyebrows. They appear organically molded, which enhances their beauty. The eyebrow shaping procedure is perfect if you regularly brush your eyebrows for dozens of minutes with eyebrow gel.
Because of its similarity to the eyelash lift procedure, it is often referred to as an eyebrow lift. The eyebrow lift or brow lift works like a perm for the eyebrows. It helps texture the hairs to enhance the appearance of your natural eyebrows.
Brow technicians typically use a unique chemical solution that helps soften the hair follicles in the eyebrows. This step makes the hair easier to work with. Next, the artists reshape, refine and lift the eyebrow hairs to achieve a smoother look and shape.
These quick and easy steps allow clients to achieve the perfect look with brush brows. The results of a brow lift or brow lift can last up to one month.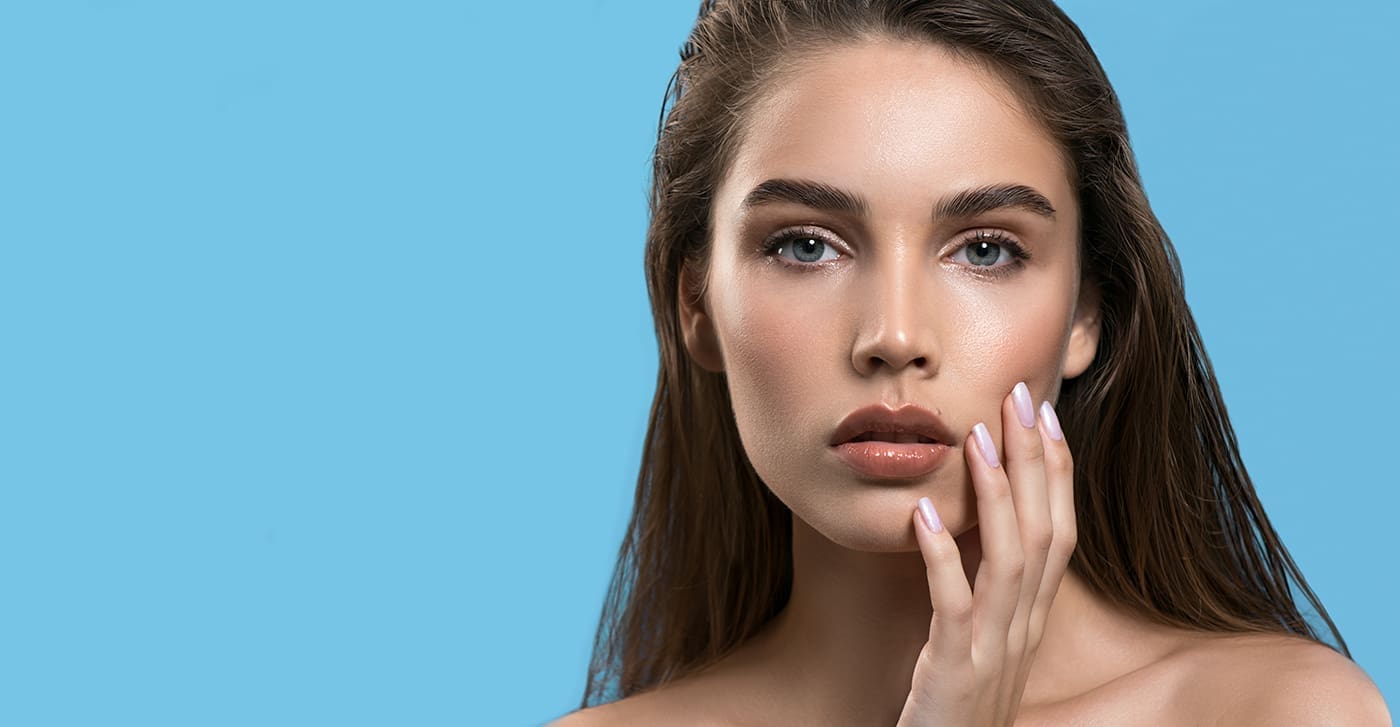 Learn more about Brow Lift, enhanced eyebrows, the natural eyebrow...
Read More
Candy Lips / Lip Blush
Candy Lips is another semi-permanent makeup technique that is gaining popularity among beauty enthusiasts. This method of cosmetic tattooing involves injecting pigment into the upper layers of the skin.
Unlike other cosmetic lip procedures/treatments available, such as lip rejuvenation and lip augmentation, lip blush or lip tattooing gives a more natural look. Compared to traditional tattooing techniques, the candy lip method gives a subtle hue to your natural lips without oversaturating them.
In simple terms, the lip blush technique applies a layer of sheer color to your lips and provides an even color across the entire lip. The lip blush technique also creates the illusion of fuller, plumper lips without injecting lip fillers.
The candy lip permanent makeup technique is ideal if you want a colorful, gourmet lip look that closely resembles your natural lip color or a little more accentuated. You must have a good pain tolerance, as lip tattooing can be painful. Many people tend to experience swelling of the lips and pain after the procedure. However, a single session with a touch-up 5 weeks later can last you up to a year.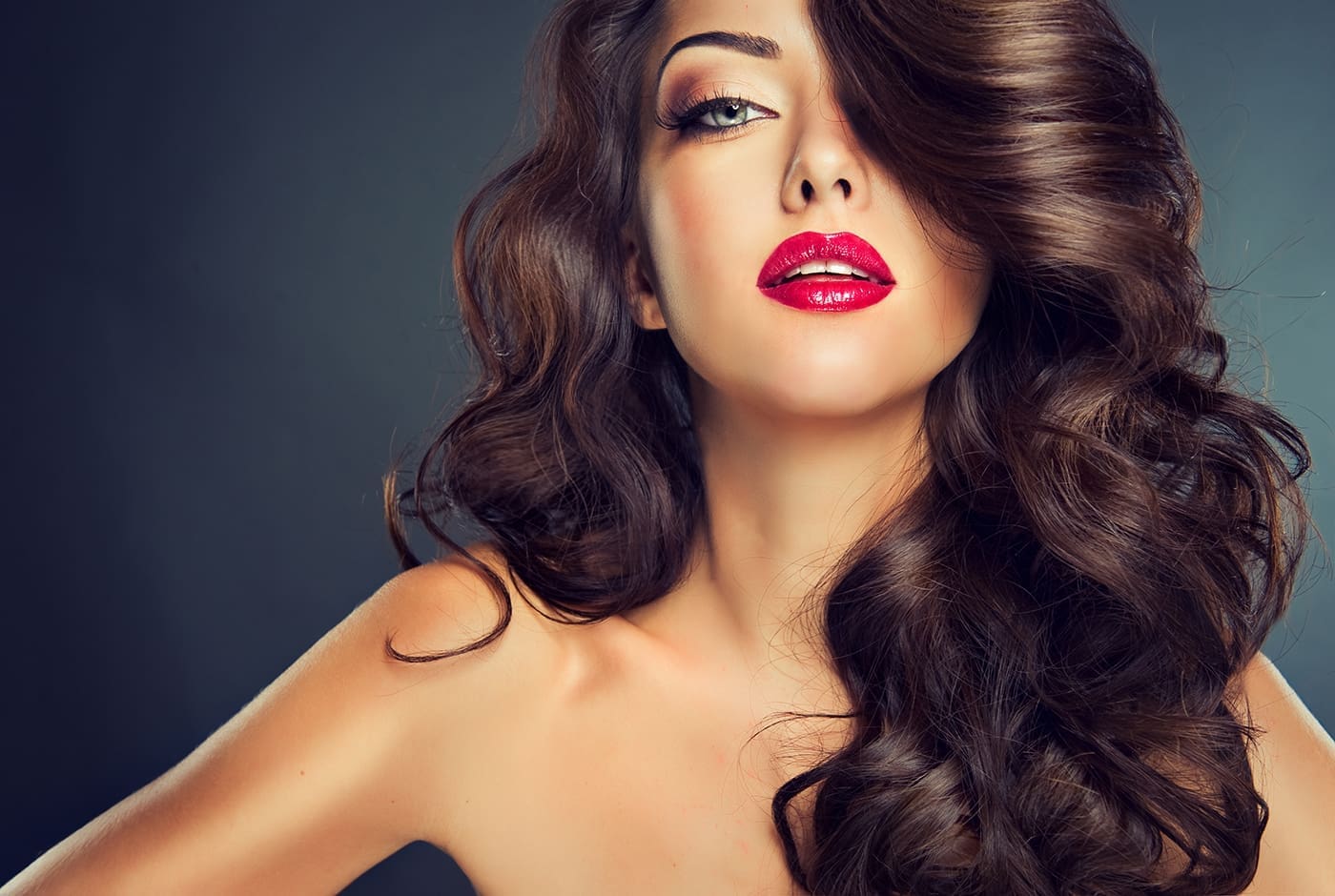 Want gorgeous scarlet or candy lips all the time? Here's...
Read More
Dark Lips / Dark Lip Correction
Dark lip correction or dark lip neutralization is a permanent makeup technique to correct hyperpigmentation of the lips. People with cooler skin tones are most likely to benefit from this cosmetic procedure, as they are more likely to have darker lips.
In this cosmetic lip treatment, the lip artist uses unique tools and pigments to correct and neutralize uneven skin tones on the lips. Often, most clients have brown, gray, purple or blue undertones on their lips. When correcting or neutralizing dark lips, these people usually ask for a warmer undertone, such as shades of pink.
Today, many women are inclined to have their dark lips neutralized. After all, they don't have naturally pink or peachy lips like we see in movies and on TV. The amount of melanin in the skin determines the natural color of our lips. The more melanin in your skin, the darker the pigment in your lips.
The dark lip correction treatment involves using special tools to inject artificial pigments into the upper layers of the dermis. These artificial pigments are used to correct or neutralize the natural darker lip color. Once under the dermis, these pigments interact with the melanin present in the skin, the natural pigments that give your lips their color.
Depending on the artificial pigments injected and their reaction with your natural lip color, your lips will change their overall color. In other words, your lip artist can never be sure of your final lip color. Therefore, dark lip correction/neutralization can never guarantee your preferred lip shade.
Even in this case, the cosmetic procedure can lighten dark lips and give them an even tone. Uniform lip color ensures that your lips don't look too bright or unnatural. What else? This corrective lip treatment can help pale lips achieve a shade similar to blush.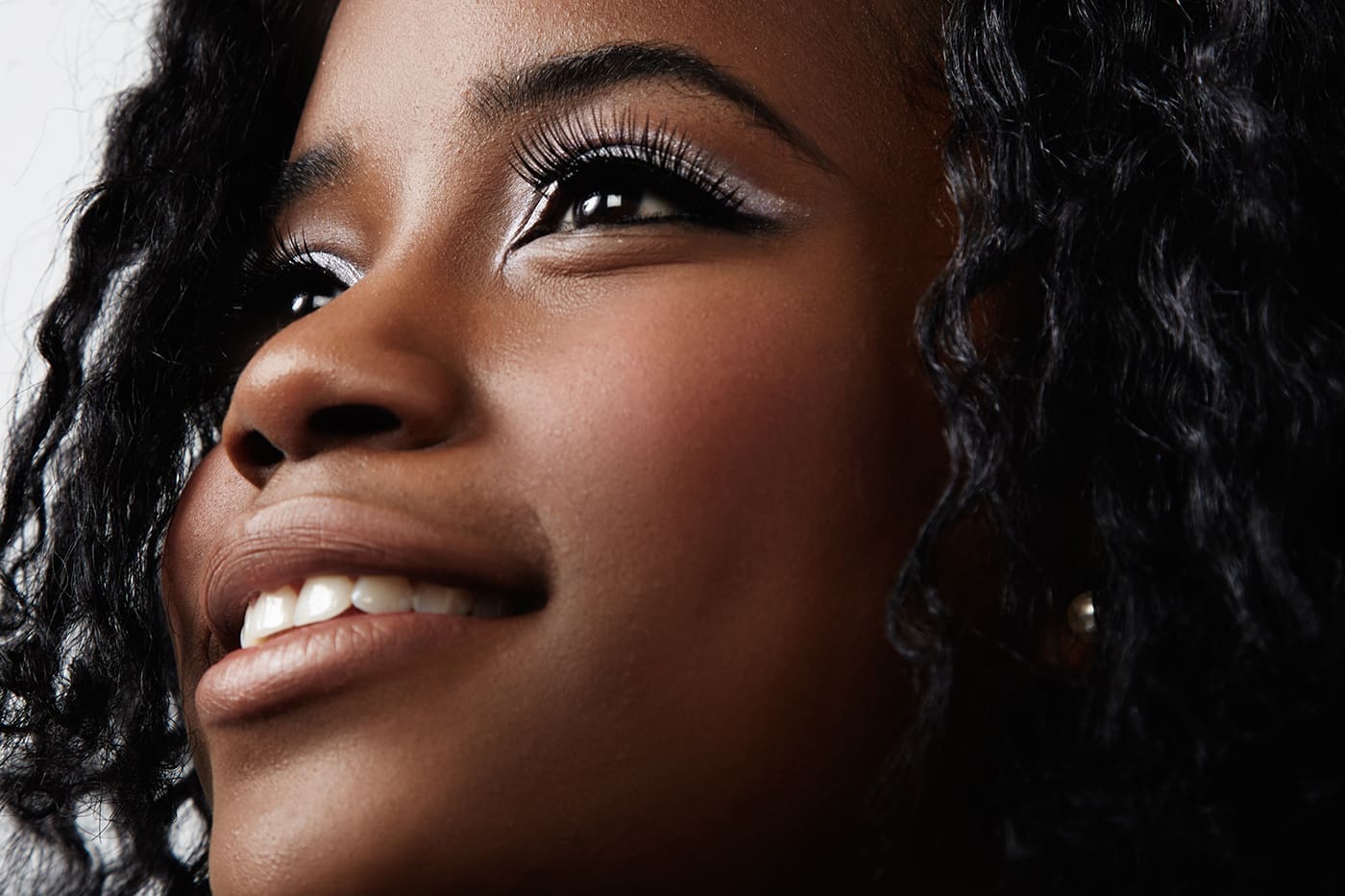 Dark Lips: You have dark, blue, purple lips that don't...
Read More
Grain of beauty
Women have always wanted moles and envy those who have them naturally. Fake moles are therefore becoming increasingly popular in the world of permanent makeup.
Expert permanent makeup artists can give their clients fake moles on the face, shoulders and neck. The technician injects pigment into the skin, as with most other types of permanent makeup.
The injection of artificial pigments into the upper dermis allows the permanent makeup technique of fake moles to produce the same effect as a natural mole. Naturally, moles appear due to a concentration of melanin in particular areas or spots under the skin.
When an expert permanent makeup artist correctly applies a fake mole, it can significantly help enhance a client's facial features. In the world of beauty, moles are considered to provide a sophisticated look.
While traditional tattoos are permanently inked into the skin, a fake mole is semi-permanent. As a result, you may need touch-ups when the pigments fade after a few years.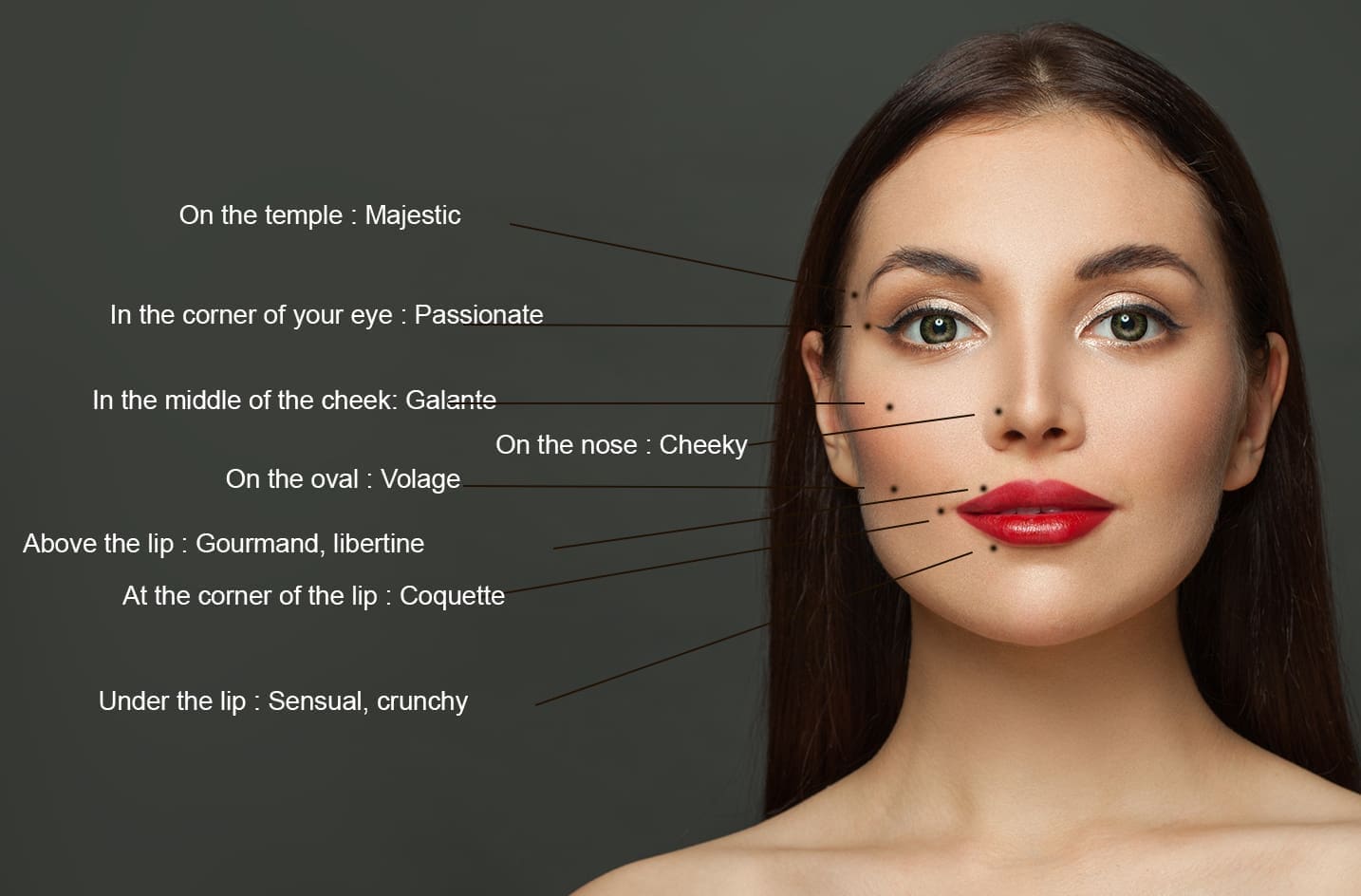 You want to be more attractive while remaining natural? Here...
Read More
Lash enhancement
Many people may have short, thin or missing eyelashes for various reasons. While some people may lose their eyelashes due to medical conditions, others may suffer eye injuries that limit eyelash growth.
These people are frequently looking for long-term solutions for their lashes. Clients can use the following eyelash augmentation techniques and short-term solutions such as cosmetics.
Eyelash extensions and eyelash lifts are the two most popular lash enhancement techniques. The eyelash cosmetic you need depends on your needs and beauty preferences.
Eyelash extensions
By attaching hairs, eyelash extensions can extend and thicken natural lashes. These hairs are often made from synthetic materials or silk and fur from animals such as mink, sable and horse. During your appointment, the technician must first clean your eyes of cosmetics, oils and dirt to facilitate the adhesion of the eyelash extensions to your lashes. It can also help prevent infections.
All healthy people with enough natural lashes to attach the extensions to, including those who do not suffer from severe alopecia and those who are not allergic to the adhesive used to attach the lashes, can be good candidates for eyelash extensions. Other good candidates are those who avoid pulling on their extensions or natural lashes, which could cause them to fall out.
Eyelash lift
Lash lifts involve lifting and curling natural lashes into a pattern against a pad, much like curly perms, which create a more curved pattern for people who want their hair to be curled semi-permanently.
The upper eyelids and surrounding area will be cleaned prior to the eyelash lift procedure. Patches placed below the lower waterline protect the lower lashes before applying lash glue to the eyelids. When the eyelash glue has been exposed to the air for some time and its texture has become stickier, the technician gently slides the lashes onto the rod and attaches the gel roller.
The rollers are available in several sizes to suit different lash lengths to create different curl patterns. The user can specify the curl pattern they wish to apply when the perm solution is applied to the lashes. Once the lashes have been properly curled, the curl pattern is activated by removing the cream mixture. Lashes are treated with a solution that neutralizes the curling ingredient before being removed from the rollers.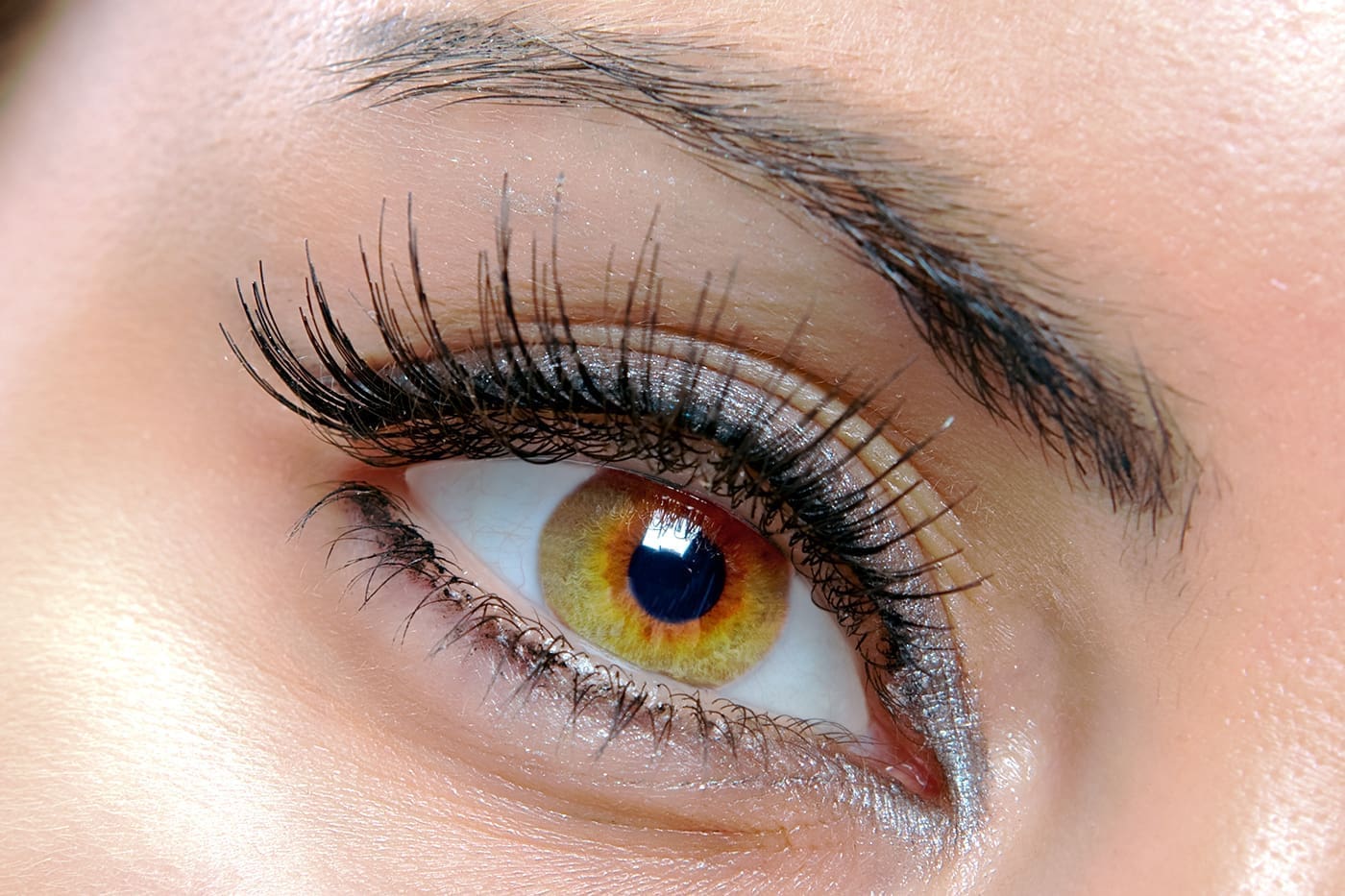 Lash Lift, the eyelash enhancement that gives fullness and depth...
Read More
Eyeliner
Eyeliner tattooing, often called semi-permanent makeup, is a cosmetic technique performed by a qualified artist (permanent makeup artist).
The pigment applied to the epidermis of the skin differs significantly from the ink used for body tattooing. The term "semi-permanent" was adopted because the color is supposed to fade over time. Clients can choose a thin or thick eyeliner tattoo. Others might even prefer a medium thickness tattoo.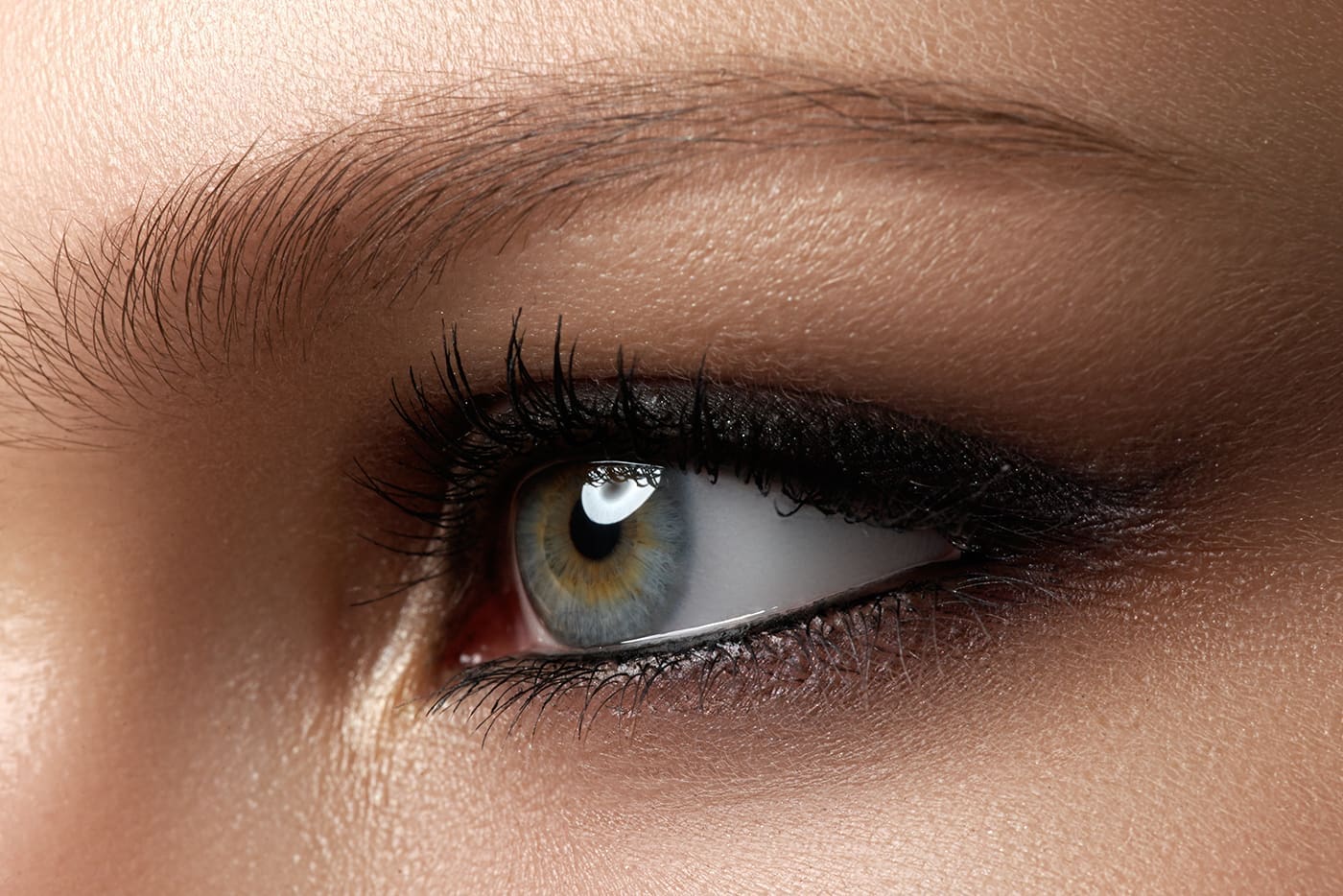 Discover the secrets to perfect eye liner, lash line, and...
Read More
Tricopigmentation
This aesthetic procedure consists of applying specific colors to the most superficial layers of the skin using specialized tools and equipment. The tricopigmentation method guarantees a more natural result in terms of pigment distribution and shade, as the pigment is administered in the most superficial layer of the skin.
Tricopigmentation, consists of injecting a pigment into the skin to resemble a hair follicle. In addition, it can be colored to hide existing longer hair strands and mimic a shaved hair follicle.
Conclusion
Permanent makeup has become an increasingly popular cosmetic enhancement, offering a practical solution for those who wish to improve their features without having to apply makeup daily. However, with the growing demand for this treatment, it is essential to understand all aspects of permanent makeup, including the benefits, process and aftercare. This guide will provide you with a complete overview of everything you need to know before you decide to undergo permanent makeup.
In conclusion, permanent makeup can provide a lasting solution for those looking to enhance their features without the daily hassle of reapplying makeup. However, it is crucial to conduct thorough research and understand all aspects of the treatment, including the benefits, process and follow-up. By choosing a reputable and experienced professional and following proper aftercare instructions, individuals can achieve beautiful and natural results. Ultimately, the decision to use permanent makeup should be based on your personal goals and preferences and a thorough understanding of the procedure.
Continue the discussion on our
Forum dedicated to Permanent Makeup